The good days are always so short. In a flash, it's almost time for separate moments. On the August 16th, our American partners are going to separate from us and leave for Pudong Airport. Let's take a look at the last day in Ningbo. What are their interesting things?
Make dumplings
Dumplings have long been more than just a food or a representative of Chinese cuisine. As a American friend who came to China rarely, of course, he would also like to experience the feeling of making dumplings.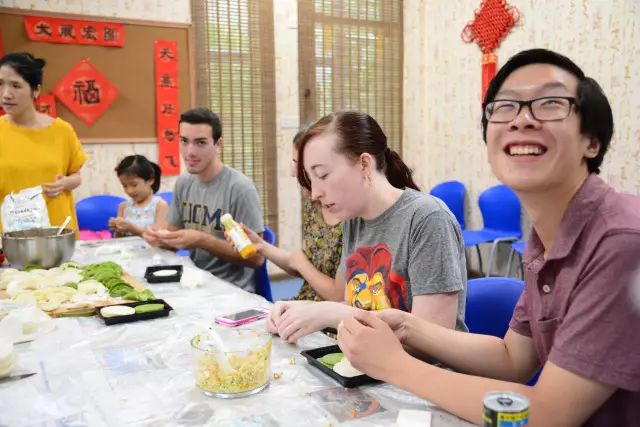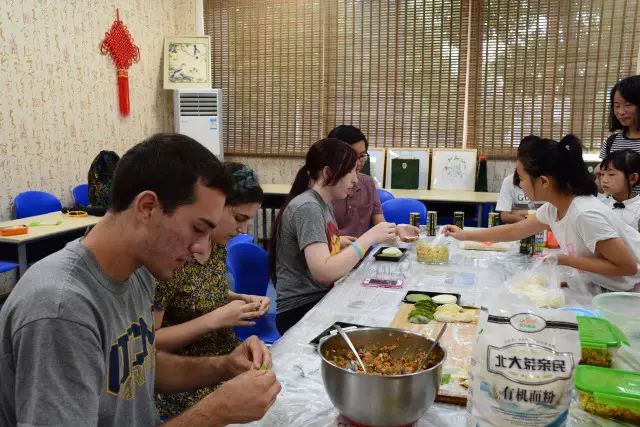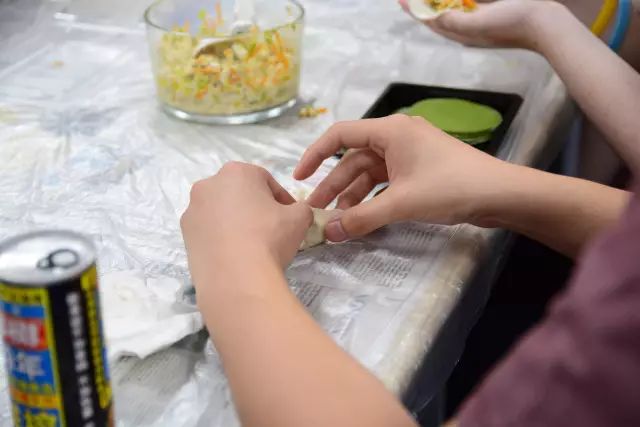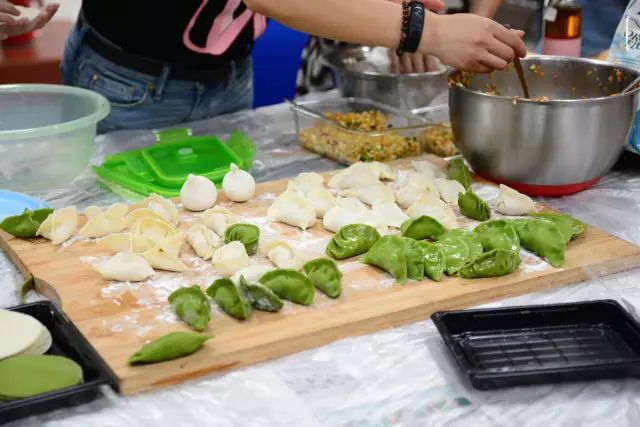 It seems everyone has a strong interest in making dumplings ~~~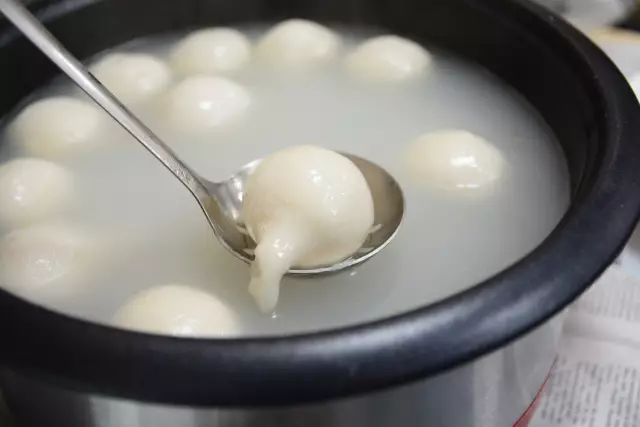 The dumplings are very delicious!
Nantang Old Street
Nantang Old Street is one of the attractions developed in recent years. With its unique features, it has quickly become one of the hottest places in Ningbo. The number of snacks is endless. It is such an interesting place that must take our American friends to  enjoy eating. Oh, the American friends will try it out.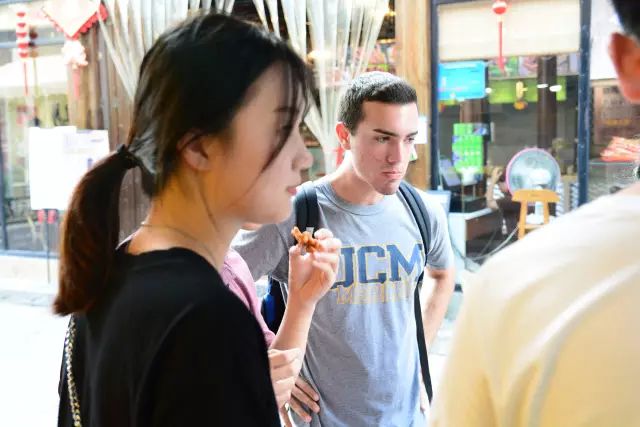 We recommended to Nick our specialty in Ningbo: You Zanzi, I wonder whether he is accustomed to such tastes.
Our American partner seems to be very interested in this style of place, on both sides of the various snacks is to let them stay in and back. The dinner in vegetarian restaurant makes them feel excellent.