On August 10th, the summer school social work team of the International College led the American friends to visit Tianyi Pavilion, Gulou, and Tianyi Square. Then where did they come on August 11th? What Chinese culture did they learn?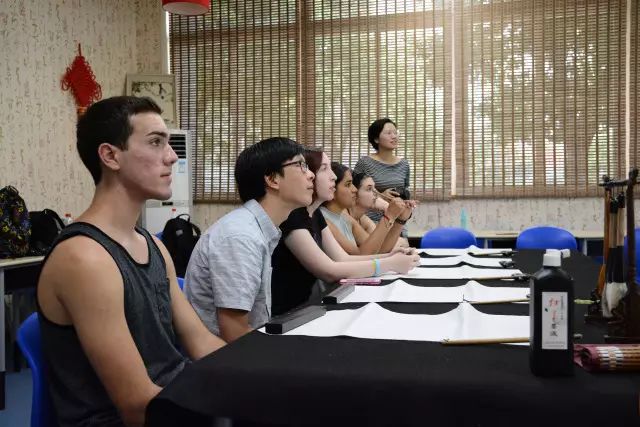 Our American students sited in the classrooms In the International College. Their serious appearance will surely make you wonder what they are looking at. In fact, everyone is listening carefully to the teacher to explain the composition of Chinese characters. It is necessary to teach our American friends how to write Chinese characters, specially using brushstrokes!
Learning Chinese characters
Chinese culture is great and profound. Not only should we come to China to learn a few authentic Chinese words, we must learn how to write Chinese characters. Calligraphy is a kind of unique Chinese traditional art.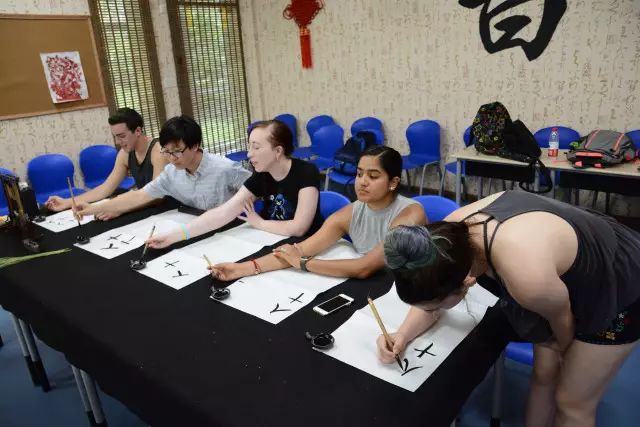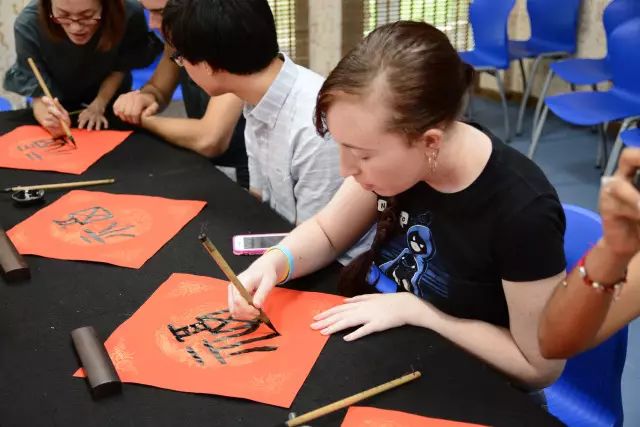 Ningbo Art Museum
After lunch, we went to the Ningbo Art Museum. As the saying goes, art is borderless, and we can feel the influence of art in the museum.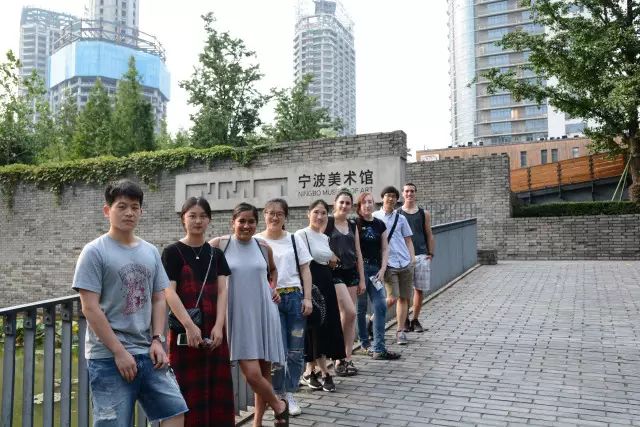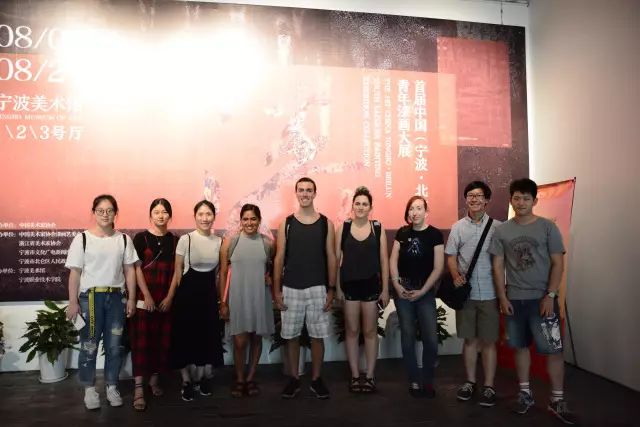 Summary
William: Chinese characters are very interesting. I like to study some of these contents. I hope to learn more about Chinese culture.